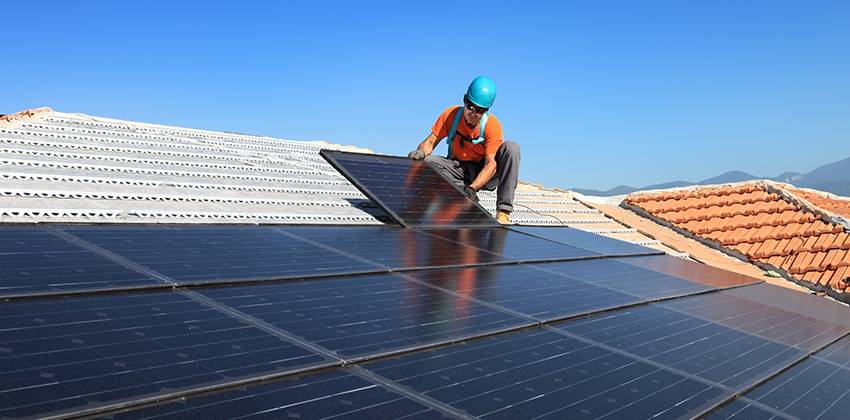 Solar System Integrator
SYSTEL6 Your Trusted Partner for Cutting-Edge Renewable Energy & Power Solutions
SYSTEL6, a leading provider of world-class renewable energy and power solutions for corporate, government institutions, and homes. With our diverse range of offerings, we are committed to revolutionizing the way energy is harnessed, managed, and utilized.
Our Solutions:
Solar Photovoltaic: Harness the power of the sun with our advanced solar photovoltaic systems. We design and install state-of-the-art solar panels, enabling you to generate clean and sustainable energy while reducing your carbon footprint.
Hybrid Energy Integration: Maximize energy efficiency and reliability through our innovative hybrid energy integration solutions. We seamlessly integrate renewable energy sources with conventional power systems, ensuring a smooth transition and optimal utilization of resources.
Energy Management: Take control of your energy consumption and costs with our cutting-edge energy management solutions. Our intelligent systems monitor, analyze, and optimize energy usage, enabling you to make informed decisions and achieve significant savings.
SCADA Monitoring & Control: Enhance the performance and security of your energy infrastructure with our advanced SCADA monitoring and control systems. Our robust technology allows for real-time data acquisition, remote control, and efficient management of your renewable energy assets.
Wind Solutions: Leverage the power of the wind with our comprehensive wind energy solutions. From feasibility studies to turbine installation and maintenance, we provide end-to-end services that harness the immense potential of wind power.
Electromechanical Services:
At SYSTEL6, we offer a range of electromechanical services that complement our renewable energy solutions. Our team of experts ensures seamless integration, efficient operation, and reliable performance of your energy systems.
Additional Offerings:
DC Telco Power Solutions: Tailored specifically for telecommunication applications, our DC Telco power solutions provide reliable and uninterrupted power supply to meet the demands of modern communication networks.
Industrial Batteries: Ensure uninterrupted power in critical industrial settings with our industrial batteries designed for reserve power. We deliver reliable energy storage solutions that safeguard your operations during power outages.
Development Services:
Our expertise extends beyond installations. SYSTEL6 provides comprehensive development services to support your renewable energy projects from inception to completion. Whether you require project consultancy, technical and financial feasibility studies, turnkey EPC solutions, project finance, or assistance with Power Purchase Agreements (PPAs), we have you covered.
Partner with SYSTEL6:
Choose SYSTEL6 as your trusted partner in your journey towards a sustainable future. Our experienced team, cutting-edge technology, and unwavering commitment to excellence ensure that your renewable energy projects are executed flawlessly, delivering long-term benefits for your organization and the environment.
Contact us today to explore how SYSTEL6 can empower your business with renewable energy and power solutions tailored to your unique needs. Together, let's pave the way towards a greener, more sustainable tomorrow.