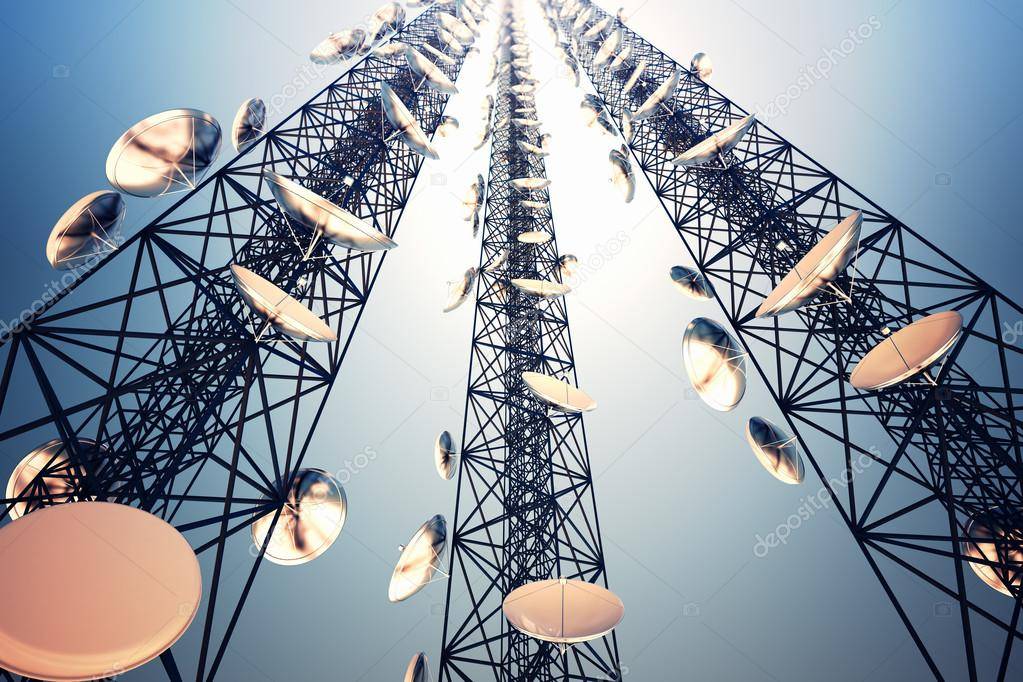 Telecommunications
At SYSTEL6, we not only specialize in renewable energy and power solutions but also boast a dedicated Telecommunication Department that caters to the unique needs of the communication industry. With our comprehensive range of cutting-edge telecommunication solutions, we empower businesses to stay connected, communicate seamlessly, and unlock new opportunities for growth.
Our Telecommunication Solutions:
Network Infrastructure: SYSTEL6 offers end-to-end network infrastructure solutions, including design, deployment, and optimization services. We ensure your network architecture is robust, scalable, and tailored to meet the demands of modern communication requirements.
Data Centers: Harness the power of our advanced data center solutions to achieve high-performance computing, secure data storage, and efficient management of critical applications. Our expertise in data center design and implementation guarantees seamless operations and maximum uptime.
Fiber Optic Networks: Future-proof your communication infrastructure with our fiber optic network solutions. We provide installation, testing, and maintenance services to ensure fast, reliable, and high-capacity connectivity for your organization.
Microwave Transmission: Our microwave transmission solutions enable wireless connectivity over long distances, bypassing the need for physical cabling. Benefit from fast and flexible communication links that are ideal for challenging terrains or remote locations.
Telecommunication Towers: SYSTEL6 specializes in the design, construction, and maintenance of telecommunication towers. Our towers are engineered to withstand harsh environmental conditions while providing stable platforms for antennas and equipment.
Mobile Network Solutions: Stay ahead in the mobile communication industry with our innovative mobile network solutions. We assist in the deployment of 3G, 4G, and 5G networks, ensuring enhanced coverage, capacity, and seamless user experience.
Network Security: Protect your valuable data and ensure the integrity of your communication network with our comprehensive network security solutions. We implement robust measures to safeguard against cyber threats, unauthorized access, and data breaches.
Partner with SYSTEL6 Telecommunication:
SYSTEL6 Telecommunication is your trusted partner in achieving reliable, efficient, and secure communication networks. With our industry expertise, cutting-edge technology, and commitment to excellence, we empower businesses to thrive in the fast-paced and interconnected world.
Why Choose SYSTEL6:
Expertise: Our seasoned team of telecommunication professionals possesses extensive knowledge and experience in designing and implementing tailored solutions for diverse industries.
Reliability: We prioritize reliability in all our solutions, ensuring uninterrupted connectivity and communication for mission-critical operations.
Scalability: Our solutions are designed to scale with your business, accommodating future growth and evolving communication needs.
Customer-Centric Approach: We understand that every organization has unique requirements. We work closely with our clients, providing personalized attention and customized solutions to meet their specific goals and challenges.
End-to-End Services: From consultation and design to implementation and ongoing support, we offer comprehensive services throughout the entire project lifecycle.
Experience the Power of SYSTEL6 Telecommunication:
Discover how SYSTEL6 Telecommunication can transform your communication infrastructure and empower your organization with seamless connectivity, enhanced productivity, and unlimited growth potential. Contact us today to explore the possibilities and embark on a journey towards a future-proof telecommunication network.